Our Weekend Memoirs and Pixel Bug Weekend: Disney Fun
Please scroll down for Sunday Stealing


A note: Sassy Mom invited me to join her meme Pixel Bug Weekend. Thank you, Sassy Mom. I thought it would be fun. Since I'm on two other memes on Sunday and Monday, four in fact when two days' worth of memes are all added up, I am incorporating OWM with PBW as both have similar themes.

This post has today's Sunday Stealing theme rubbed off on it. I'm sharing selected shots from those Disney-ish outings we did last year.
A scene from Disney on Ice, taken early 2009

Dream World entrance; lots of dreams inside, mostly with a Disney feel

Some free-style dreaming: Jack's beanstalk is clinging up a castle

It's a bed of sunflowers below. I was seeing roses actually. Bon Jovi rocked my tired, kid-carrying muscles back to reality.
We also went to a children's museum where a large part is dedicated to showing kids a very good illustration of fairytales. So much budget seems to have been alloted for dreams everywhere. But to think of the way our world is behaving nowadays, it won't hurt to sometimes transport ourselves to a world where the beautiful always triumphs.
Ebie and Arlene host
Click
here
for more memoirs

Sassy Mom hosts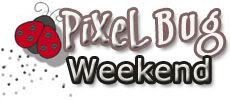 Click here to see more
************************
Sunday Stealing: Harriet's Choice: The Disney Meme
Please scroll up for Our Weekend Memoirs and Pixel Bug Weekend


Today we are honored to have our very first guest host! Harriet, from the world famous Harriet and Friends blog picked today's victim. Harriet is also the host of Monday Mayhem a very clever meme. Harriet picked a meme from a blogger named Roger Owen Green from Ramblin' with Roger. He states he saw it at both SamuraiFrog and Jaquandor. But, it was probably stolen there as well. So, of course, that will be as far as we go. Tracing back our theft's thieves might take some time.

Link back to us at Sunday Stealing!
Cheers to all us thieves!

1. Which non-Disney Princess Disney Film is your favorite? can't think of any right now

2. Which Disney film makes you cry the most? I don't cry on any but there are scenes I thought were sad like Mufasa's death, and death of Bambi's mother

3. Which Disney film makes you the happiest? all their endings

4. Which Disney film has the best music? Fantasia 2000

5. Which Disney film has the best love story? The Princess Diaries 2: The Royal Engagement

6. Who is your favorite Disney Princess? Mia Thermopolis

7. Who is your favorite Disney Prince? Lord Devereaux

8. Who is your favorite Disney animal sidekick? Flounder and Donkey (just gotta have two. edit: Hootin' Anni noted Donkey from Shrek is not Disney)

9. Who is your favorite Disney main character animal? Roo. He's not main but he's my fave

10. Who is your favorite villain? No favorite at all. Some of them may be cute but as villains I don't like any of them. If you asked for a villain that I love to hate then it would be - Cruella de Vile

11. What is your favorite Disney song? Your Crowning Glory

12. What is your favorite Disney villian song? Again as something to do with villains, I don't have a fave. But if it's something that is sort of stuck in my mind for its Nazi feel, it's "Be Prepared"

13. What is your favorite Disney animal song? Hakuna Matata

14. What is your favorite Disney Princess song? A Dream is a Wish Your Heart Makes

15. What is your favorite Disney Prince song? You'll Be in My Heart

16. What is your favorite Disney Prince/Princess duet song? A Whole New World

17. What is your favorite Disney love song? Love Will Find a Way
Click
here
or the link above to play