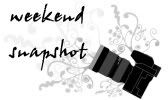 Lopburi is very
old
; has been around for many hundreds of years. Traces of its past mingle with new buildings right in the middle of town. When we alighted from the train on our arrival, the first thing that met my eye from a very short distance is something that told me we were in for a weekend of historical charm.
And I wasn't disappointed. This is our breakfast view:
Friendly locals who noticed us circling the ruins and snapping through barbed wires told us to walk a few meters ahead and turn right to get a good shot. The place was open but we didn't venture in. It was mainly King Narai's palace we wanted to see, but couldn't as it was closed for the Songkran holidays. Our hotel stands opposite the palace, but all our curious selves could do was imagine what wonders lie behind the huge, ancient gate. Ah well, next time then.
Coming back from the AIDS Temple, we hurriedly proceeded to the ruins of the french ambassador's mansion. We bask in the charm and character of the place. I am transported back in time where there's a stately ball going on. Ladies resplendent in beautiful gowns move like swans with their dashing consorts. Dance of the Sugar Plum Fairy swells. The mansion is aglow. I step into a fairytale and the midday heat catapults me back to reality, but not without blowing me more enchanting tours to look forward to :-)
Have a charming week, everyone!